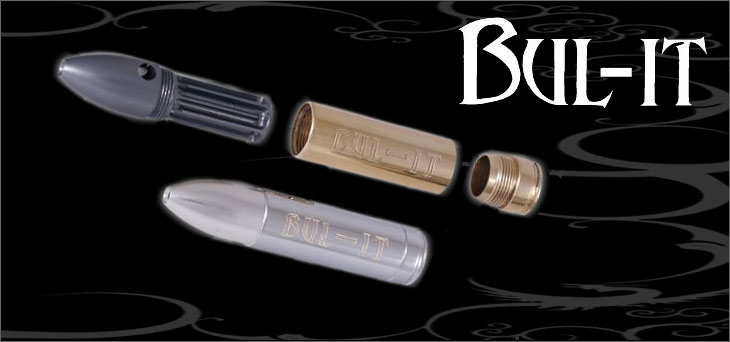 The Bul-it pipe features Red-Eye's unique 'maze' filtration system.
The systemworks by directing the smoke through a 350mm 'maze' path giving you a cool, clean experience every time.
The pipe's overall length is 88mm
The Bul-it comes in brass and chrome.
Each pipe comes packaged in its own case with an authentication hologram. Unscrew the flame end of the pipe to reveal the gauze set in to the body and fill it with your desired smoking mixture, then screw back onto the body and enjoy.

Copyright © 2006 RED-EYE UK LTD. All rights reserved.